Movements | April 2nd, 2019
---
Issue #41 — Brought to you by Michal Naka and Adam Feldman. Join thousands of others who receive this weekly analysis and curation of emerging mobility news in their inbox every week — subscribe now.
---
Micromobility
Bird's CEO Travis VanderZanden's interview at Upfront Summit. "Our biggest cost at the ride level is recharging scooters." | Upfront
Uber's JUMP is filling in gaps in DC's mobility landscape: "over a third of all JUMP rides begin or end in the areas that are lowest in terms of transit frequency." | Uber
Kiwano self-balancing one wheel scooter. | Kiwano
VeoRide claims it can iterate on hardware in as little as 15 days, after deploying its 5th generation eBike model in 6 months. "The company iterates its products in almost every shipment. When they identify a product issue in the field, they immediately notify their R&D team and modify the design or change the components supplier within a week." | VeoRide
GoX CEO claims that 3-wheel scooters are 50% more popular and have 25% longer rides over the 2-wheel counterparts. | Alexander Debelov
Former Harley-Davidson engineer, Eric Buell, debuts his new eBike startup. | Forbes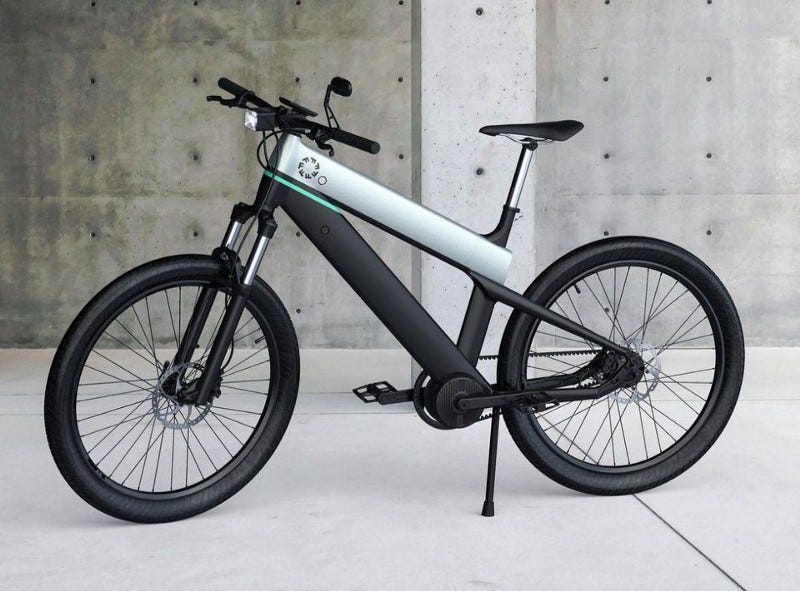 The Fuell 'Fluid' eBike 
A bikeshare company in Prague is experimenting with a new model where you can pedal for free for 10 minutes or pay per minute for electric-assist mode. (Thanks Asher!) | Expatz
Ridehailing
As Lyft IPO'd last week, Goodwater cap does an excellent in-depth case study and analysis on Lyft and the transportation market. "Growing prevalence of dual-app users. Consumers are also increasingly enjoying the use of both apps. Our survey usage data indicates that the percentage of users who use both Lyft and Uber is rapidly increasing, from 24% in Q1 2017 to 36% in Q4 2018. While customer love among dual-app users is significantly higher for Lyft, they transact more frequently on Uber". | Goodwater
Grab might be exploring options to spin out its financial services operation. | TechCrunch
Ola is working on a car-share service. | Economic Times
Ola is back on the streets of Bangalore after the local government originally implemented a 6-month ban (Thanks Mohammed!). | Priyank Kharge
Product Launches & Updates
Waze Carpool launches in Mexico. | Fortune
Uber's subscription offering, Ride Pass, is expanding to 16 new cities. | The Verge
Grab integrates public transit information into its app in Indonesia. | KR Asia
Zagster opens up its micromobility operations software "Wrangler" to other mobility operators. | Zagster
Cities & Policy
An alternate take on whether or not millennials are driving cars as much as older generations. | CityLab
A really awesome primer on Using Location Data for Guiding Micromobility Outcomes — in short, precision and frequency matter a lot so constraining where you can and can't ride or park your scooter with geofencing isn't so simple. | SharedStreets
The EU has mandated that all cars sold after 2022 have speed limiters installed. | CNN
Uber's federal infrastructure principles. "Uber supports strong, dedicated, and sustained funding for transit systems, and we urge Congress to increase the current federal investment levels for public transportation." | Uber
MTA is installing cameras on buses to ticket drivers in the bus lane. | NY Daily
A collection of San Francisco transit merchandise (Thanks Nick!). | Chris Arvin
Investments & Deals
Linear Labs raises $4.5 million to take its patented high torque and no gearbox electric motor to market. This could be interesting for Micromobility applications, as long as they keep the manufacturing price down. | Techcrunch
On-demand mobile charging startup ChargeWheel raises a $1 million seed round. ChargeWheel provides a fleet of trailers that can charge up to 400 electric bikes or scooters at a time. | SmartCitiesDive
---
If you enjoy reading"Movements,"click here to tweet to tell others about it.
All views are our own.