Movements | August 27th, 2019
Issue #61 -  Brought to you by Michal Naka and Adam Feldman. Join thousands of others who receive this analysis and curation of emerging mobility news in their inbox every week — subscribe now.
---
Micromobility
Lime, Tier, and Voi join forces in Stockholm to launch the Nordic Micromobility Association to "promote the highest standards of safety, responsibility and sustainability for the industry, encouraging competition between operators and strengthening relationships between cities and micromobility businesses."  | Cision
Harley Davidson teases new pedal-assist electric bikes at its annual dealer meeting. | Electrek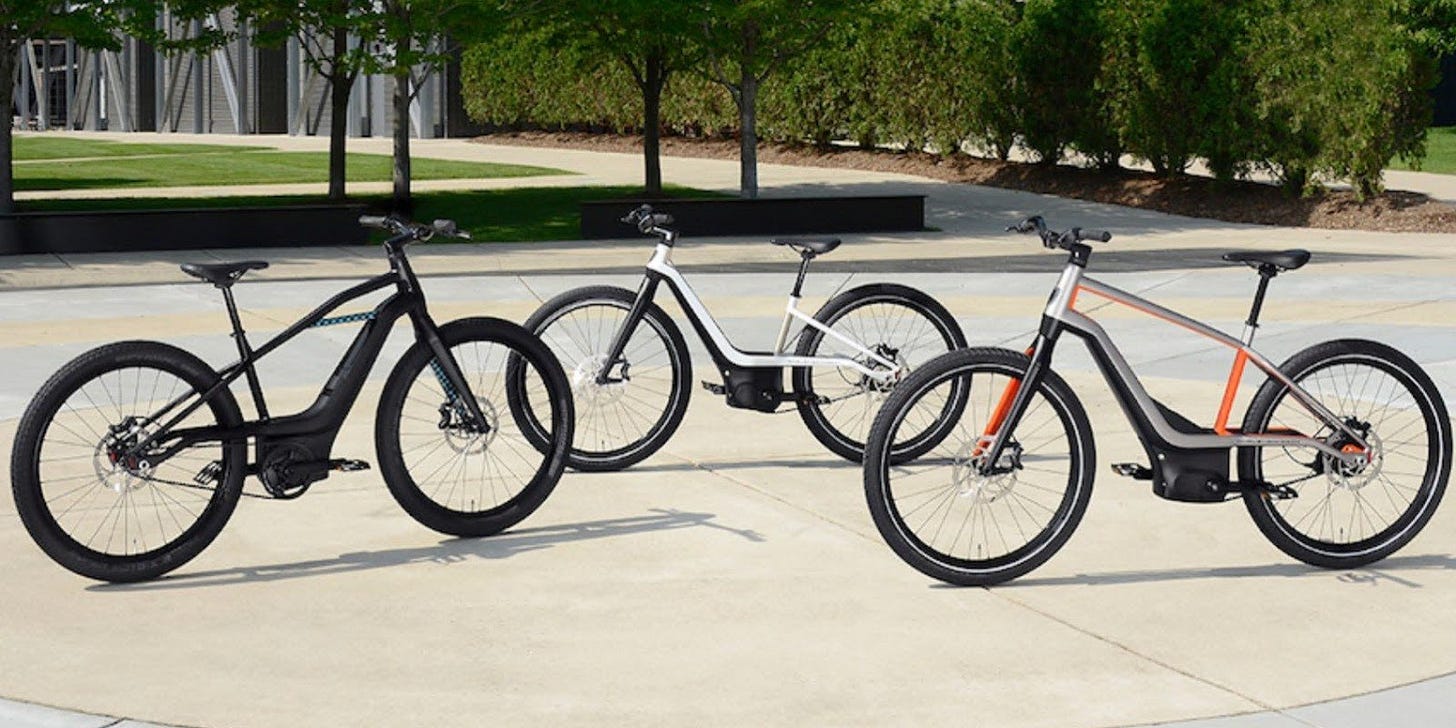 Virginia Tech and Spin embark on an 18-month long research project around scooter crashes by equipping 50 scooters with a camera, gyroscope, and accelerometer. "We're looking at how the infrastructure as it's built and maintained today affects safety and how people ride." | Wired 
Dominos Pizza inks a partnership with Rad Power Bikes to offer franchise owners the chance to replace vehicle deliveries with eBikes. The custom pizza delivery eBikes have a range of 45 miles and can hold up to 12 large pizzas, drinks, and sides. "We have been able to save money, provide better service, increase hiring, and maintain a happy workforce." | Fast Company
Lyft and Lime are adding Braille messaging to scooters. | Washington Post
Here's a fake QR Code scam targeting shared eBikes. | Matthew Brennan
Ridehailing 
Uber's European ridehailing rival Bolt launched a food delivery offering called 'Bolt Food' in Europe and South Africa. | CNBC
Grab is now renting out cars to riders via its app in select markets with 'Grab Rent'. | Ajay Bulusu
Phone-less ridehailing? Uber launched a ride request kiosk at the Toronto Airport. Riders just enter their name, phone number, and destination into the kiosk to request a ride. Goodbye spotty airport cell phone coverage! | Mobile Syrup
New Products & Features
Bird is running a test to entice more commuters to use its service by waiving its $1 dollar unlock fee during the 6:00 to 10:00 AM morning commute hours in Atlanta. | Luke Beard
Uber Boat launches in Cambridge for the weekend. | Yahoo
A fascinating post by Zoba on how to disentangle travel demand from noisy signals like app opens and searches. | Zoba
Cities & Policy
New York City Department of Education partnered with ridehailing startup Via to route their school buses. "And because information will flow through Via's tech platform, parents and students will be able to track the location of their bus in real time, ask questions, and receive updates through an app."  | Fast Company 
Corrections
Last week, we accidentally left out the link to the article about SpotHero's recent fundraising and growth figures. Sorry about that!