Discover more from Movements
A monthly newsletter covering emerging trends in mobility services and transportation.
Over 4,000 subscribers
Movements | August 28th, 2018
Issue #13! brought to you by Michal Naka and Adam Feldman. If you'd like this newsletter delivered to your inbox every Monday, you can subscribe here.
Micromobility
Rejoice! Citi Bike is starting to deploy docked e-bikes in NYC. Motivate appears to have internally developed this e-bike model and is also testing it in San Francisco with the FordGoBike system. | Streetsblog
Mobike teases their new custom e-bike developed from the ground up for the 'sharing-first' world. It features smart field swappable batteries, 70 km range, new tire material developed with DOW chemical and a secure phone holder for navigation | Mobike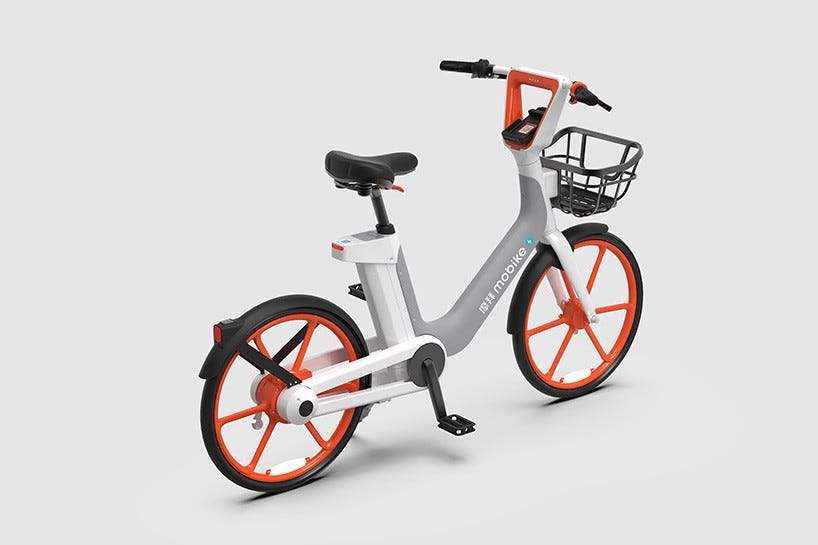 New Mobike electric bike.
Bird is campaigning to continue service in their hometown of Santa Monica, CA as the city has recommended Uber and Lyft for the Scooter and Bikeshare pilot permits | Bird
Latest Bird Stats out of Santa Monica since September 17, 2017:
Number of trips taken: 1,177,428

Average trip length: 1.5 miles

Total trips: 1.7 Million
Lime's average scooter lifespan is 4 months | Willamette Weekly
Voi is launching electric scooter share in Stockholm, Sweden | Voi
TNCs
A discussion with Lyft's cofounder, John Zimmer, about how they hope to reshape cities and transportation | WSJ
Uber will be shifting some of its focus to bikes, especially as they serve shorter trips much more effectively. They expect to take a near term revenue hit as a result. "Uber makes less money from a bike ride than from the same journey in a car." | FT
Seatgeek and Lyft partnership: "If you request a Lyft ride through the SeatGeek app, you'll automatically have your seat location marked on the ride-hailing company's app, so the driver will know to drop you at the closest entrance to your spot." | CNET
Uber is opening an engineering office in Brazil as the battle for South America heats up. Related: Didi also has a product and engineering office in the country via their acquisition of 99 Taxi | Reuters
Lyft releases the results of their geofencing experiment on Valencia Street in San Francisco. The goal was to better manage the pick up / drop off experience and it shows some promising early results, though they concede that greater investment in loading zones is needed for this to be more effective | Debs Schrimmer
Startups
Carmera raises a $20m series B from GV to build out HD maps that respond to roadway conditions in real-time | VentureBeat
MaaS Global, makers of the Whim mobility service app, raises an additional €9m in venture funding. These guys are notable for operating the only live mobility subscription service that covers cars, bikes, and public transit | MaaS Global
Root Insurance raises a $100m series D from Tiger Global to continue growing their auto insurance product that personalizes quotes based on really detailed driving behavior data | VentureBeat
Getaround raises a $300m series D from Softbank to grow its peer to peer carsharing serivce. Related: Uber is currently piloting an integration with Getaround for riders and drivers in San Francisco| Forbes
Cities
SFMTA is now permitting private shuttle services, like Chariot, to use the bus-only lanes in the city | SF Examiner
A bunch of cities are piloting designated scooter drop-zones, including Santa Monica and Long Beach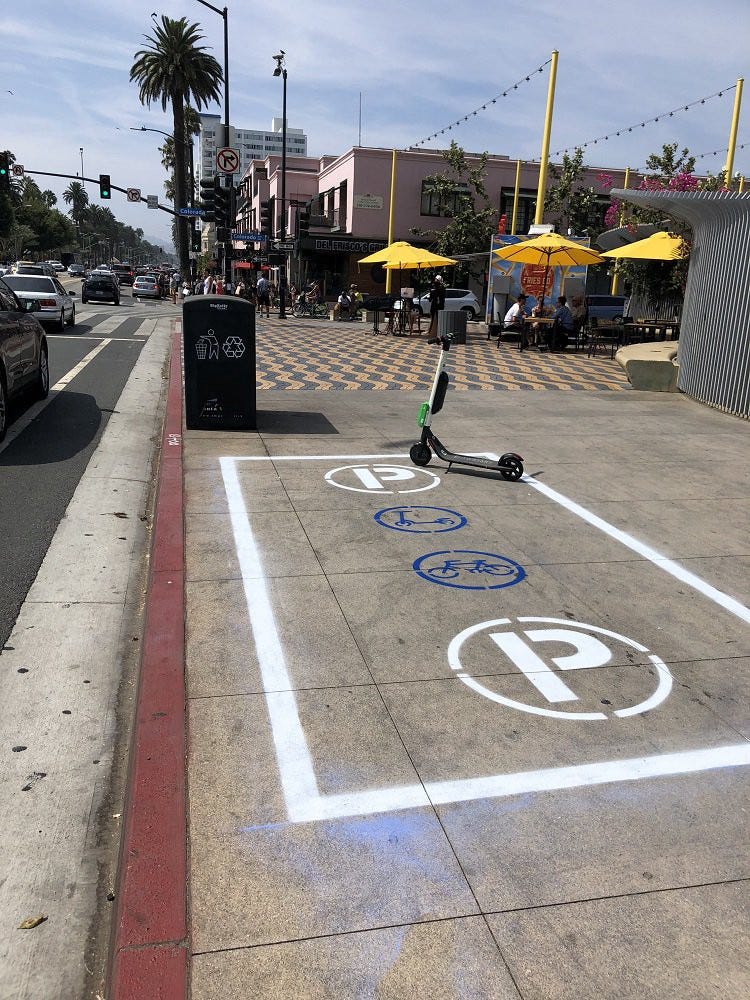 Product Launches and Updates
Lime starts to test their "parked or not" feature where riders rate and label scooter parking images | Michal
Razor launches its scooter share service in San Diego | San Diego Times
UberEats updates their pricing to be distance based rather than flat fee. The urbanist in me wants to believe that this will discourage orders from far-flung restaurants and thus reduce unnecessary vehicle travel, but the realist in me isn't so sure | The Verge