Discover more from Movements
A monthly newsletter covering emerging trends in mobility services and transportation.
Over 4,000 subscribers
Movements | December 11th, 2019
Issue #76  -  Brought to you by Michal Naka and Adam Feldman. Join thousands of others who receive this analysis and curation of emerging mobility news in their inbox every week — subscribe now.
---
Micromobility
A look into how Lime has been navigating scooter tariffs and their supply chain in China. "Kraus described relocating manufacturing capabilities as one of many options the company has to mitigate trade-related risks but declined to say whether it has already begun doing so."  | Bloomberg
Seattle's dockless eBike program with Jump and Lime sees a decrease in parking infractions, as the city built over 1250 bike parking spaces in 2019. | SDOT
The former co-founder of Tile, shutdown his personal scooter startup Unicorn earlier this week after they were unable to generate enough demand for their rebranded Segway ES2 scooters.  | The Verge
BMW partners with Lime to enable employees at its Munich, Germany headquarters to freely take scooters between different offices. | Fabian Ladda
Voi is testing private scooter parking racks at museums, hotels, and with property managers in Stockholm. | Digital
The physics of scooter range. | Victor Pontis
Product Launches & Updates
Uber is starting to roll out a new feature that allows drivers to view rider destinations prior to accepting a trip. Related: You can now 'favorite' Uber drivers.  | The Rideshare Guy
Bird is testing new retail channels as it partners with American department store Nordstrom to sell its Birdie kids scooters for the holidays. | Nordstrom
Wheels is now deploying helmet equipped vehicles with disposable liners. | TechCrunch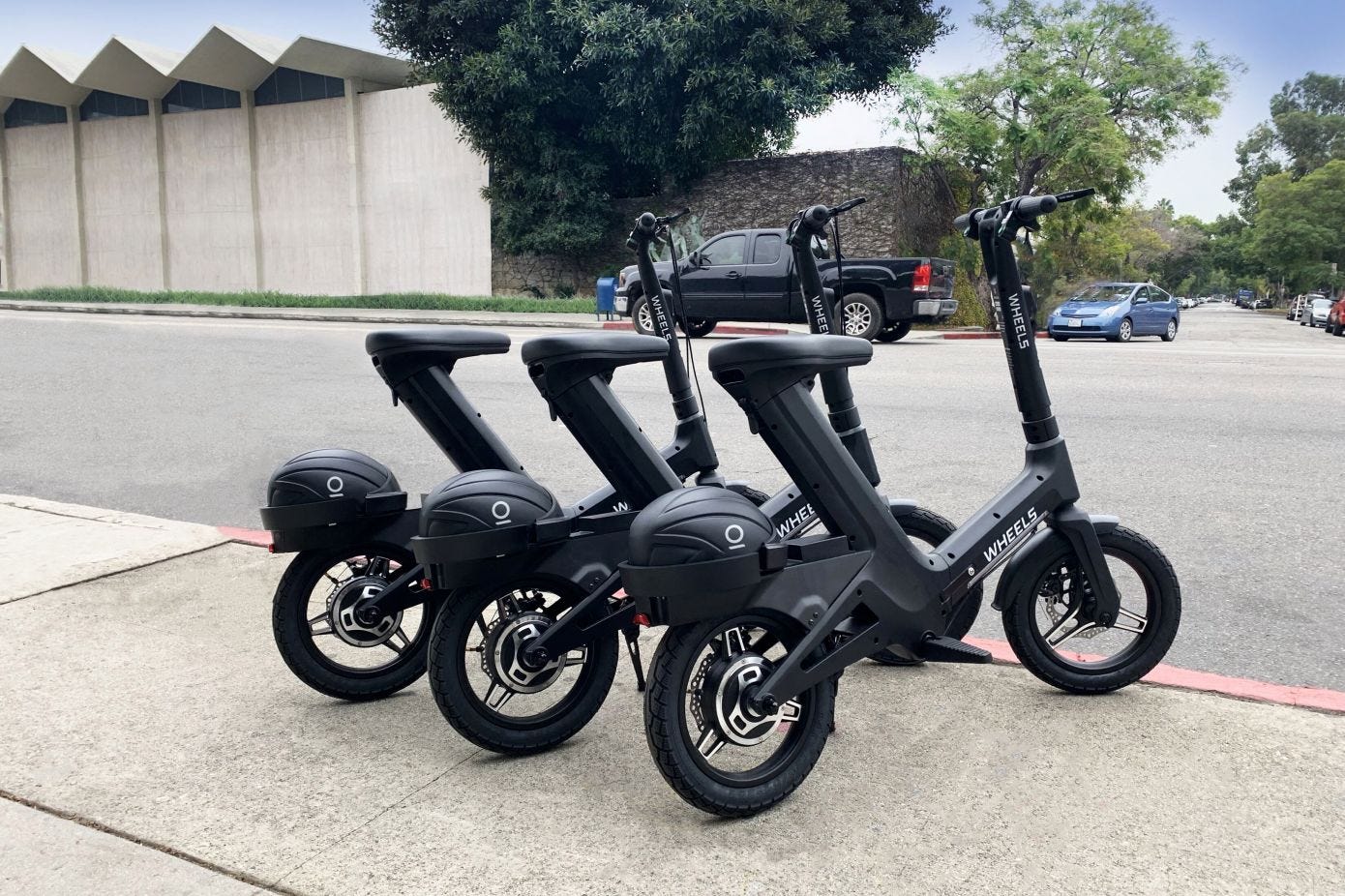 Didi is testing in-car advertising screens to drive more revenue in China. | Technode
Ford is shutting down its non-emergency GoRide Health services in order to focus on researching the viability of AV-based deployments. | Detroit Free Press
Do you like food? Do you like machine learning? Do you not really care about machine learning but maybe wonder why Uber Eats' restaurant and dish recommendations are so good? Read this piece. | Uber Engineering
Waymo posted an update on their progress over the past year. Some highlights include 1,500+ monthly active riders, 100,000+ rides served since 2017, and the Waymo app is now available on both iOS and Android for riders in the Phoenix area. | Waymo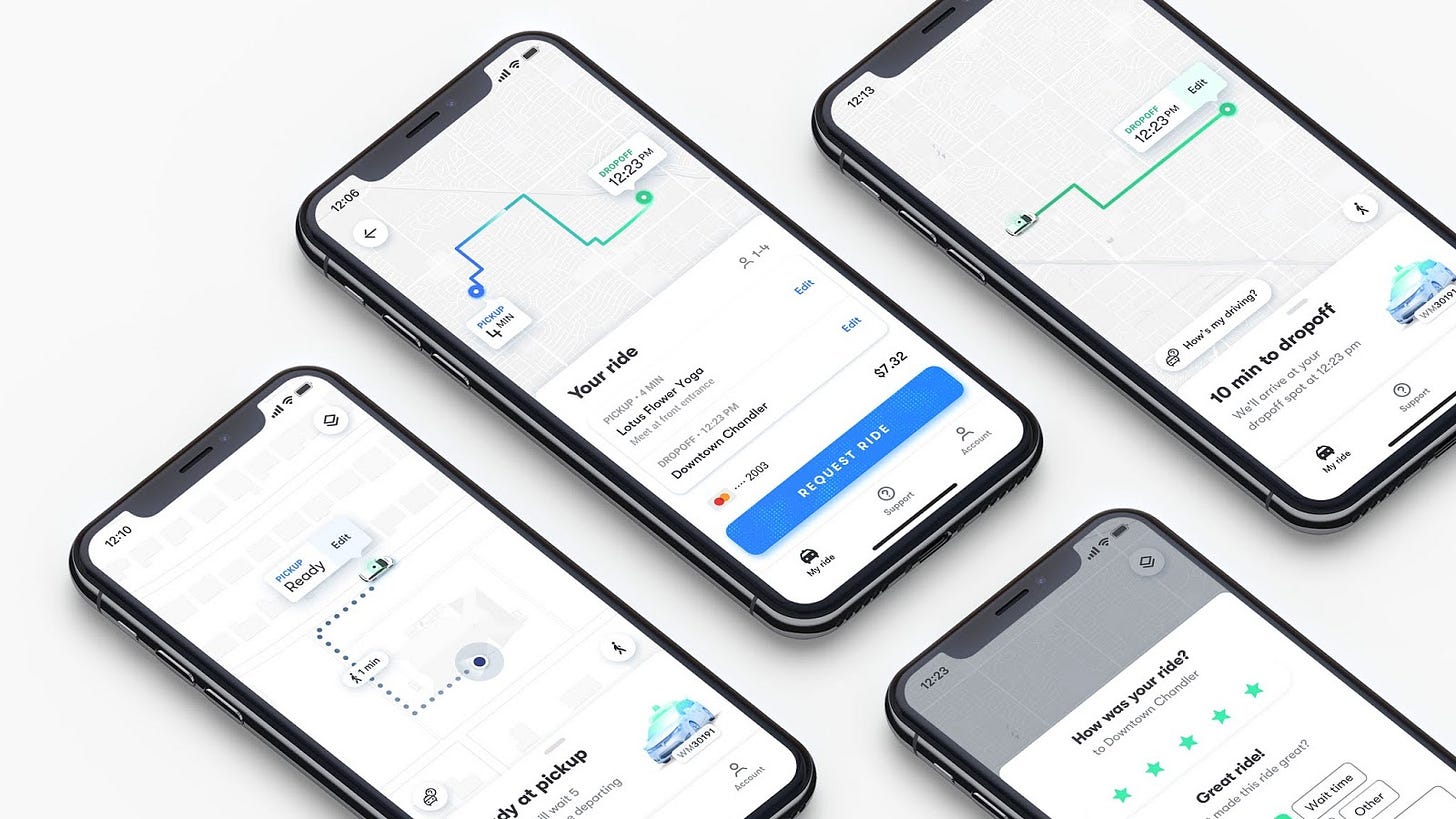 Investments & Deals
Singapore scooter startup Neuron raises an $18.5 million Series A. | TechCrunch
Toyota leads a $50m Series B for May Mobility, a low-speed autonomous shuttle services. | TechCrunch
Cities & Policy
There's a view of the future where we're all getting around our cities by some combination of well-run mass transit, micromobility, carpool services, and AVs instead of driving by ourselves. In that future, we won't need nearly as much parking as we have in US cities today. While that future is a long way off, parking operators are starting to feel the impact of declining car ownership and an increased reliance on ridehail services. So, what do you do to repurpose all of those parking garages? | The Parking Garages of the Future
An interview with Dawn Miller, Coord's Head of Policy and Partnerships, covering how curb data can help to reduce traffic congestion in cities. | Crain's