Discover more from Movements
A monthly newsletter covering emerging trends in mobility services and transportation.
Over 4,000 subscribers
Movements | December 5th, 2019
Issue #75  -  Brought to you by Michal Naka and Adam Feldman. Join thousands of others who receive this analysis and curation of emerging mobility news in their inbox every week — subscribe now.
---
Product Launches & Updates
Pony announces the 'Double Pony', a 2-person shared cargo eBike. | Pony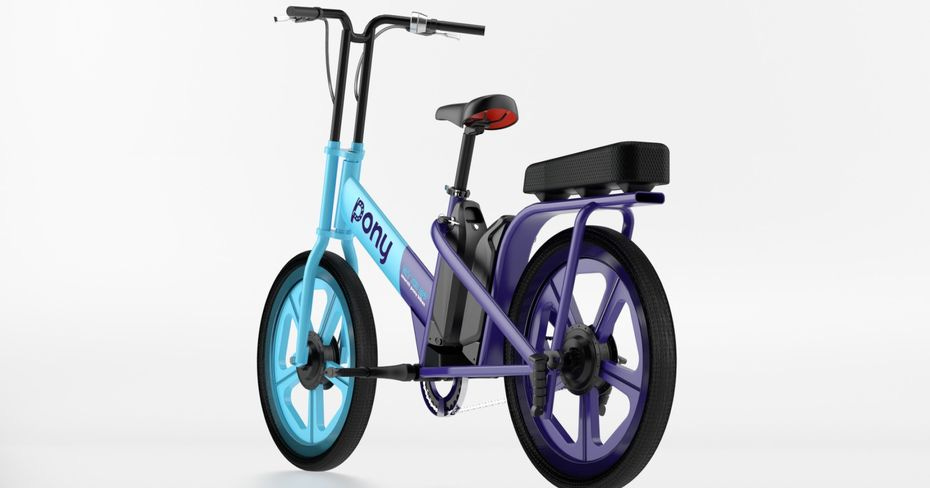 Apple Pay's Express Mode now works with TfL. You no longer need to authenticate with Face ID or Touch ID in order to pay with your phone. It even continues to work for hours after your device runs out of battery. CityMapper has already integrated this feature into their Pass offering. | Apple
An overview of the history of GPS and a preview of what we can expect from next generation GPS III. | CBS
Skip announces tip over detection for its new S3 vehicle and publicly releases a tip detection data set. | Skip
Circ launches a helmet detection feature that gives riders a discount for wearing a helmet. | Circ
Forget self-driving cars, Uber patents self-cleaning! | The Outline
Micromobility
The CEO's of Tier and Voi had a fireside chat at Slush Conference. | Vimeo
Cowboy Bikes is launching an equity crowdfunding campaign. | Cowboy
Joyride is partnering with Superpedestrian to provide a hardware + software combination to mobility operators: "Our collaboration serves to offer the industry's best scooter to a wider range of operators, allowing any size of fleet-sharing company to operate profitably. This integration means that operators who purchase Superpedestrian's scooters and use Joyride's platform can be operational in short order, with all of our features accessible through Joyride's offerings. And this is especially relevant to smaller operators who need to focus on unit economics from day one." | Joyride
McKinsey releases a research report on Micromobility progress. Using Munich as an example, they forecast a number of different scenarios for trip growth and cannibalization of other modes.| McKinsey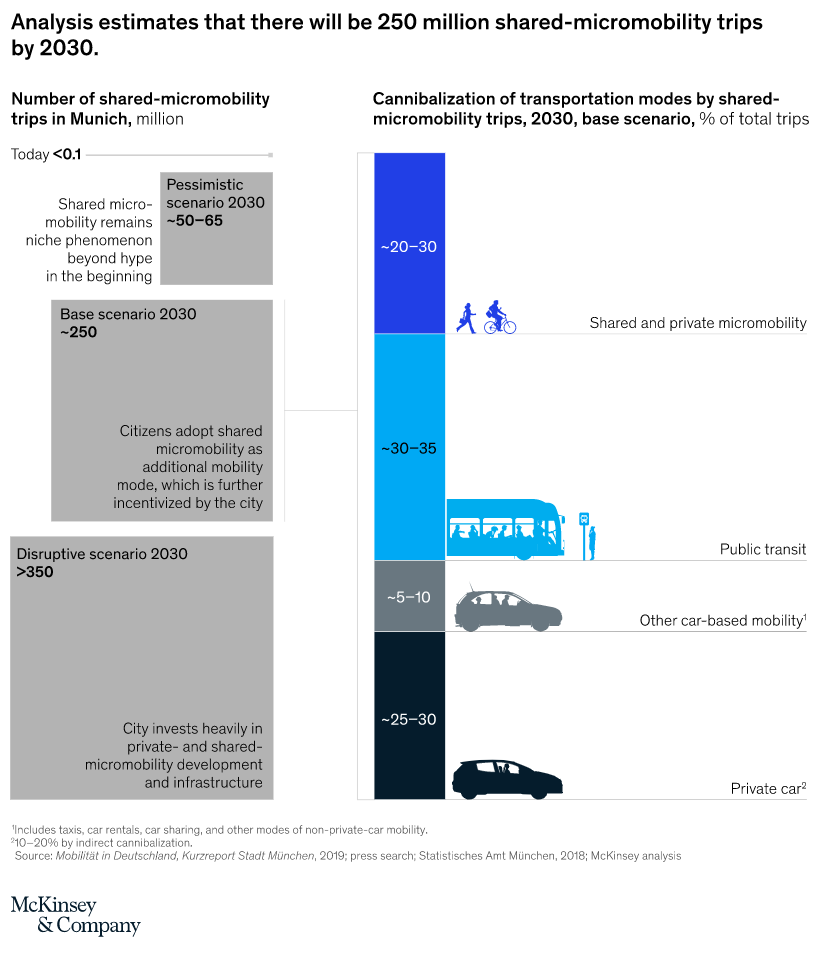 Deals & Investments
Advanced Navigation raises a Series A to scale its popular inertial navigation solutions. | The Robot Report
Bounce, the Indian scooter startup, raises a $150m Series D. They report having over 2 million customers and operating around 17,000 vehicles in 36 cities.   | TechCrunch
Tokyo Metro is preparing for an IPO. As part of the process, they're exploring new strategies to continue growing their business beyond operating Tokyo's public transit. Exporting their expertise to rail operations all over the world via training programs or operating contracts could be a major opportunity. If they succeed, they will be following the path of Hong Kong's MTR, which already sees 40% of its revenue come from foreign contracts. | Nikkei
Cities & Policy
NYCDOT announces a pilot program with UPS, DHL, and Amazon to use cargo bikes for package deliveries in NYC. | NY Times
Do you like NYC subways? Do you like maps? Then you'll love this interactive feature on the NYC subway map. | NY Times
LA's 405 Freeway might be getting tolled express lanes in the near future. |
Jobs
NACTO is hiring for a number of roles starting in early 2020 - check 'em out! | NACTO
Our friends at Token Transit are hiring for a number of roles in San Francisco, including:
Want to advertise an open role in Movements? Fill out this form and our team will be in touch.