Discover more from Movements
A monthly newsletter covering emerging trends in mobility services and transportation.
Over 4,000 subscribers
Movements | February 19th, 2019
GM e-bikes, CloudKitchens, Citymapper Pass, and more!
Issue #35 — Brought to you by Michal Naka and Adam Feldman. Please forward this weekly mailer to friends and colleagues and encourage them to sign up!
Micromobility
Uber, Lime, and Bird sign a joint eBike and scooter tariff exclusion request. "the global on-demand mobility industry, an industry created by American innovation but at risk of being dominated by a foreign imitator free from such duties in its domestic market and headquarters." | Regulations.gov
Extendable cargo scooter concept from Portugal. | OteloDesign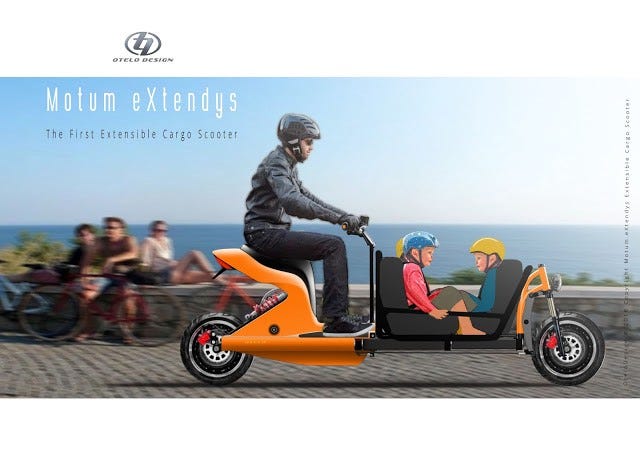 Lime is phasing out e-bikes in favor of scooters in all markets. | SF Chronicle
Bird is testing longer scooter operation hours in some markets. | Victor Pontis
Uh oh: Latin America scooter powerhouse Grin lost its permit in Mexico City after not complying with local regulations. | Contxto
Wheels launched its service in Los Angeles. P.S. Is it a scooter or a mini eBike?| BikeLA
GM reveals its new 'Ariv' eBike brand and launches preorders in Europe. | The Verge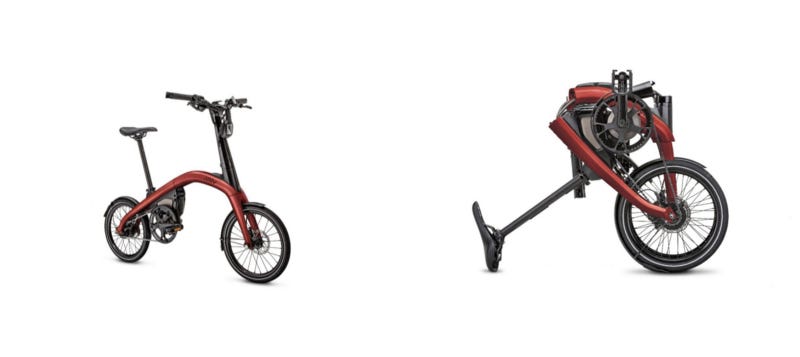 It's a Bird. It's a Tesla. No, it's an Arcimoto. A nice profile of 3-wheel EV company Arcimoto in Eugene, Oregon. | Bloomberg
TNCs
Uber reports Q4 2018 earnings: gross bookings are up 11% to $14.2 billion, revenue is up 2% to $3 billion, resulting in an $865m net loss. | TechCrunch
Is the era of ridehailing price wars nearing an end? Go-Jek rolls back incentives in Singapore as burn rate soars. "We deem the new incentives less effective in enticing taxi drivers to switch to Go- JEK." Related: Grab won't engage in price war with Go-Jek. | CGS-CIMB
Former Uber CEO Travis Kalanick secretly builds his new food delivery platform CloudKitchens. "Mr Kalanick, who had an early insight into Uber Eats' explosive growth during his tenure as chief executive, is offering extra capacity to restaurants and chefs whose existing kitchens are straining under the new demand for food delivery, or helping them to broaden their reach in a given city." | Financial Times
Product Launches & Updates
Trafi partners with Berlin's public agency to launch an app that aggregates public and private mobility services so that users can plan and book the best routes for them. | Trafi
rideOS launches a Fleet Planner API that helps to solve the vehicle routing problem for rideshare, delivery, and micromobility fleet operations. | rideOS
Microsoft, Moovit, and TomTom have launched a set of Azure API services that draw on their respective, transit, traffic, mapping, and cloud computing capabilities. | VentureBeat
Citymapper teases its new 'Citymapper Pass' bundle in London that includes the Tube, Bikeshare and the company's on-demand 'Ride' product. | James Cook
Waze Carpool integrates with two popular travel demand management apps, RideAmigos and Luum. | Waze
Cities & Policy
LA Metro partners with Getaround to help riders fill the first-/last-mile gap and earn some money from their idle vehicles. | KTLA
TransitCenter published a great report on transit ridership trends in the US. "The private car is transit's strongest competitor." | TransitCenter
A record 7 million Americans are 90 days behind on their car payments. Maybe that uptick in vehicle ownership isn't sustainable after all. | Washington Post
Disclaimer: all views are our own.