Discover more from Movements
A monthly newsletter covering emerging trends in mobility services and transportation.
Over 4,000 subscribers
Movements | January 15th, 2019
Issue #30 — Brought to you by Michal Naka and Adam Feldman. Please forward this weekly mailer to friends and colleagues and encourage them to sign up!
Are you at TRB? If so, we're jealous! Send us your top takeaways from the conference and we'll publish a few of them next week.
Micromobility
Lyft inks a formal partnership with Segway-Ninebot as it gets ready to launch the new 'Max' shared model. The company also plans to work with Segway to deploy scooters with swappable batteries in the coming year. | Techcrunch
Interview with Lime's Director of Policy, Emily Warren. | Engadget
As Mexico faces a fuel shortage, people are turning to bikes and scooters. "Chinese bike-sharing company Mobike and California scooter outfit Bird, reported a spike in demand as people who normally drive scramble for alternatives." | Reuters
Harley Davidson showed off an eBike concept as it attempts to stay relevant with a younger audience. No word on price or specs yet. | Jalponik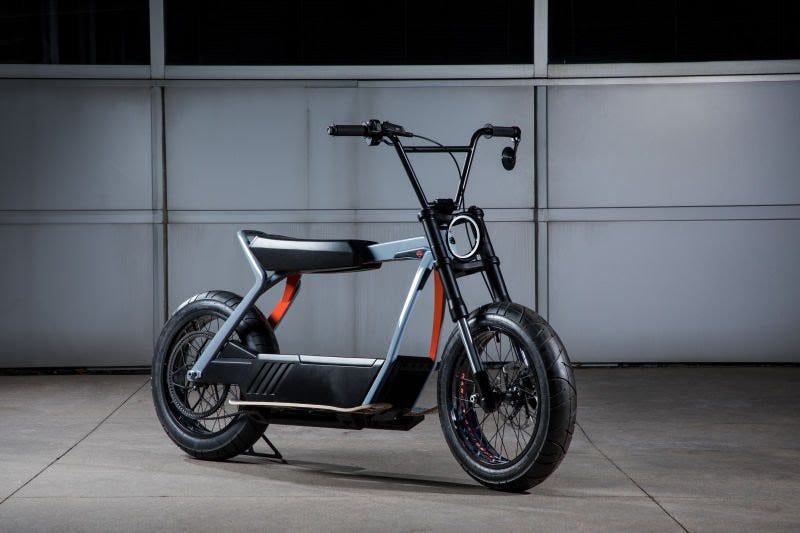 Portland released the findings from its dockless scooter pilot. It's worth a read through on it's own but these stats stood out to us: "34 percent of Portland riders and 48 percent of visitors took an e-scooter instead of driving a personal car or using Uber, Lyft, or taxi" and "Six percent of users reported getting rid of a car because of e-scooters and another 16 percent considered it."| PBOT
Video review of the new Lime Gen 3 scooter. | CNET
Bird is reportedly raising $300 million, structured as an extension of its previous round. | Axios
Chinse bikeshare operator Mobike eyes improving 'operational efficenecy' in 2019, while Ofo shuts down it's international division. | FT
Ford to ends its sponsorship deal of the now Lyft-owned San Francisco bikeshare system. | Axios
JUMP launched new, more resilient e-bikes with some much needed enhancements. | The Verge
Product Launches & Updates
HERE launches a carpooling and trip planning app. | Wired
TransitScreen acquires TransitFeeds and launches OpenMobilityData, an OpenStreetMap equivalent for transportation data. | TransitScreen
Alexa and HERE partner on navigation experiences. | HERE
Mapbox launches traffic-aware ETAs and directions in 161 countries. | Mapbox
UPS is testing e-scooters for last-mile delivery. | San Gabriel Valley Tribune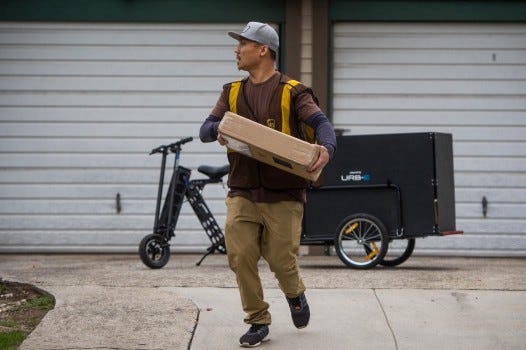 TNCs
Chariot is shutting down. This is some pretty interesting news that ignited a bunch of reactions on Twitter. In general, they took the form of "well obviously this didn't work — transit services require heavy subsidies." | Wired
We can add this research paper to the debate over whether TNCs hurt or help mass transit. This one suggests that they help to increase ridership by increasing network connectivity. | Journal of Urban Economics
Auto OEMs
29 global automakers are investing over $300B (that's a B!) in EVs. Nearly half is focused on China. | Reuters
Here's a great read on how Toyota is already benefiting tremendously from the growth of TNCs and shared vehicle fleets. Their plans to develop a Total Care Service for TNCs in partnership with Grab is pretty exciting. | The Drive
Cities & Policy
After a few confusing months for riders, scooters are no longer allowed to ride on Denver sidewalks. | 5280
Former Bridj CTO and MBTA CTO, David Block-Schachter shares a hot take on the demise of Chariot and what the future of 'microtransit' could hold.| David Block-Schachter
Austin is doing some pretty cool things with the data made available through their implementation of the Mobility Data Specification. Check out their Dockless Data Explorer and Dockless Mobility Dashboard. Open data FTW! | ATD Data & Technology Services
A great writeup on 'Certainty of Mobility' and what we need to move past relying on the private car. | Gabriel Scheer
Open Roles
Syncromatics is hiring a Technical Support & Transit Planning Associate in Los Angeles.
Lyft is hiring or an EE Manager and a Reliability Engineer in San Francisco.
The Elemental Accelerator is hiring for a Portfolio Manager to focus on Energy and Mobility.
Disclaimer: all views are our own.