Discover more from Movements
A monthly newsletter covering emerging trends in mobility services and transportation.
Over 4,000 subscribers
Movements | January 29th, 2019
Issue #32 — Brought to you by Michal Naka and Adam Feldman. Please forward this weekly mailer to friends and colleagues and encourage them to sign up!
Adam and Michal will be at the Micromobility Conference in San Francisco on Thursday. Let us know if you will be there! Also DM us for details on an after-conference happy hour :) 
Micromobility
An introduction to Micromobility by Horace Dediu. | Micromobility.io
Five promises of Micromobility. An excellent essay by Uber PM Florent Crivello. "But unlike self-driving cars, they also bring order of magnitude improvements in space and energy efficiency, on top of being very cheap. And we can deploy them today." | Altimor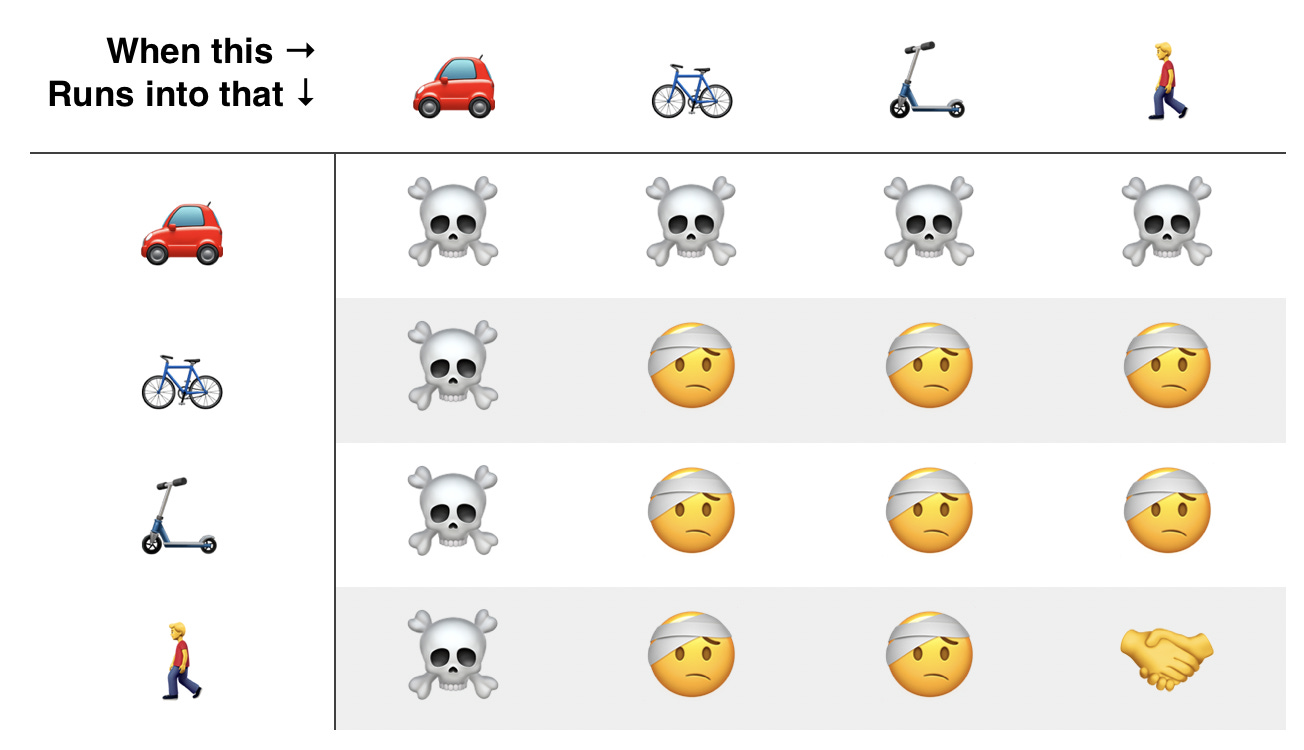 Singapore's Neuron Mobility announced its first "commercial" grade scooter sporting 12" wheels. "The scooters are also outfitted with the company's proprietary software that guides riders to designated parking zones, meant to ensure that they are not parked indiscriminately like shared bikes." | KrAsia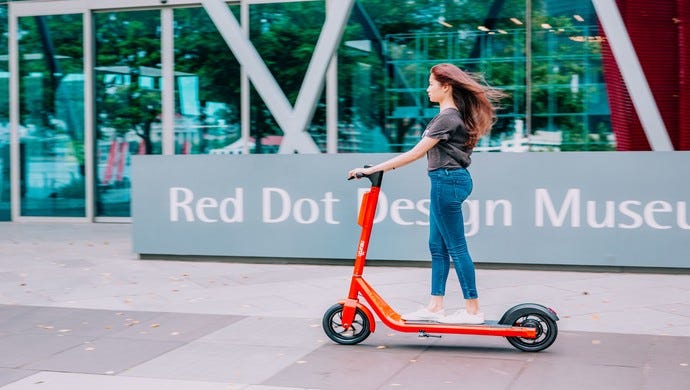 Neuron Mobility
Dutch 'Netflix for bikes' startup eyes global rollout with 90,000 monthly subscribers. | Forbes
Comparison between Grin vs. Bird vs. Lime time to 1 million trips. | Sergio Romo
Here's a study on electric scooter injuries at two Los Angeles hospitals. The author, Dr. Tarak Trivedi tweeted: "As an author on this study and an e-scooter rider (and fan), I'd like to stress the importance of wearing helmets." | JAMA
China's Mobike will be renamed as 'Metiuan Bike'. | Techcrunch
Interview with a Lime market launcher in New Zealand. "Juicers sometime refer to it as a game, and we are building out mechanisms in the program that make it feel like one. Things like charger power ups, and % perfect serve rates are amongst some of these." | LinkedIn
TNCs
In areas of Denver where Lyft's scooters operate, scooter rides account for 10% of Lyft trips. | Lyft Impact Report
An inside look into Uber's special investigation unit. | CNN
Grab crossed the 3 billion trip mark. | Grab
Nearly 38% of US consumers order groceries online weekly. Check out the full analysis of the last mile delivery sector. | Capgeminni
Some stats on Didi's global ride-hailing operation from SCMP: 
50 million users, over 31 million drivers, in more than 1,000 cities

48.8 billion KM of passenger travel in 2018

800 million KM on pooled trips, saving 43 million litres of fuel and 97,000 tons of CO2 emissions compared with traveling alone
Some new research on the impact of TNCs on public transit ridership. | Streetsblog
A first-hand review of Grab's Shuttle product: "While you pay marginally more, the experience you get is closer to that of a GrabShare ride, rather than a ride on the public bus." | Dollars and Sense
Product Launches & Updates
Whim's MaaS subscription app is coming to the US in 2019. | TechCrunch
Mapzen's open source tools are now a Linux Foundation project. | The Linux Foundation
Cities
Apple Pay coming to Los Angeles public transit this year. | Macrumors 
Investments
After months of testing its pedal-less mini eBike in San Diego, Wheels announced it raised $37 million. The company said it has hit 7 trips per day per bike and over a third of its riders are over 35 years old. Wheels expects to land in 15 more markets across the USA in 2019. | Forbes
Ridesharing firm Go-Jek is closing a $2 billion round. TechCrunch
Urgent.ly raises $21m from BMW, Porsche, Jaguar, and others for their roadside assistance services | Urgent.ly
Disclaimer: all views are our own