Discover more from Movements
A monthly newsletter covering emerging trends in mobility services and transportation.
Over 4,000 subscribers
Movements | September 18th, 2019
Microautonomy public demo, Lime hits 100 million trips, and new hardware!
Issue #64 -  Brought to you by Michal Naka and Adam Feldman. Join thousands of others who receive this analysis and curation of emerging mobility news in their inbox every week — subscribe now.
---
Micromobility
After nearly two years of development, Karmic announces the new 'Oslo' micromobility vehicle. The class 2 eBike breaks the mold of what is considered an 'eBike' and brings in inspiration from standup scooters into a beautifully designed hydroformed aluminum chassis. The Oslo is now available for pre-order, starting at $1500 (the same price as a high-end iPhone Pro Max) on Kickstarter. The Oslo looks to be ushering in a new era for micromobility vehicle design that is approachable for the masses. One twitter commentator said: "eBikes are twice as appealing to me as a cyclist when they don't look like a low-end bike with the motorized bits hanging off of it, and even more appealing to non-cyclists when they don't look like an old bike."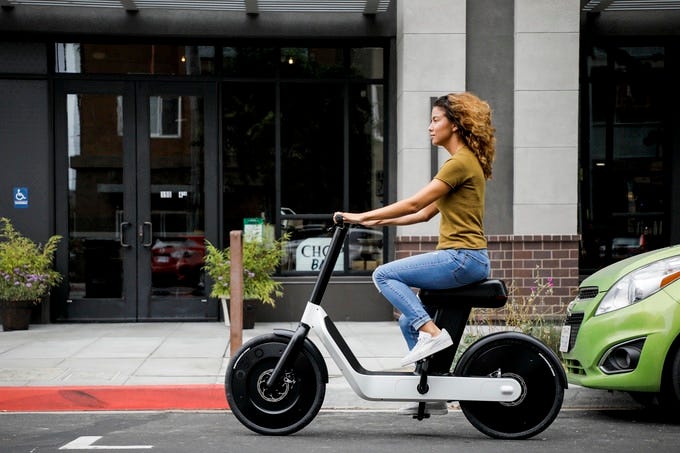 Lime hits 100 million trips after 26 months of operations. Related: Berlin sets Lime's record for the fastest city to reach 1 million scooters trips… in 80 days.  | Lime
Ridehailing firm Ola, has launched its motorized bike product in 150 cities across India. |  Techcrunch
Micromobility autonomy or 'microautonomy' startup Tortoise appeared with their first public demo in Georgia last week. "Excited to help Peachtree Corners be the first US city to introduce safe & sustainable shared micromobility with automated vehicle repositioning!"  Related: Podcast interview with Tortoise co-founder and former Uber executive Dmitry Shevelenko on Uber's road into micromobility. | Tortoise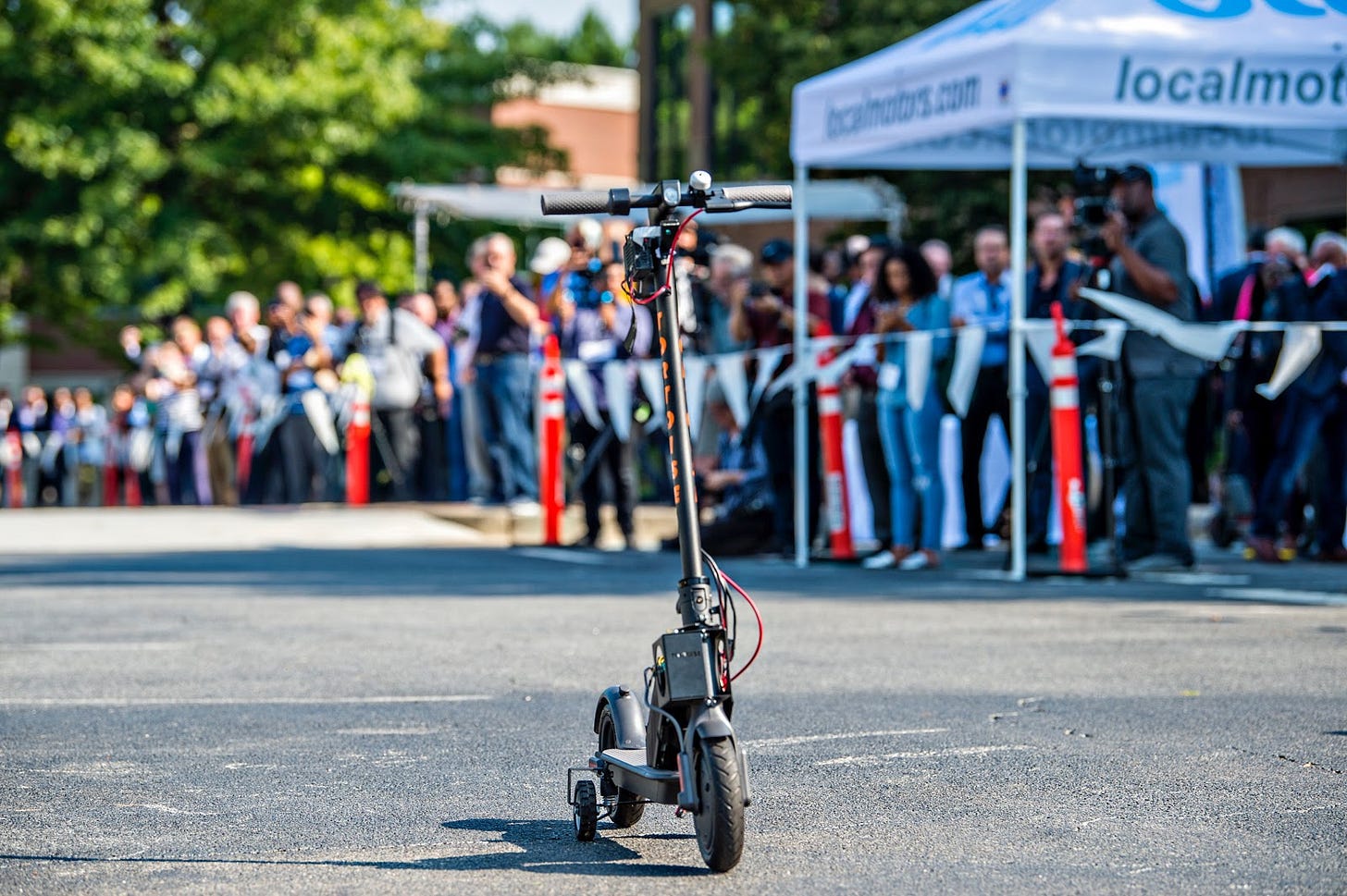 India's Yulu, an electric micromobility company, partners with Delhi Metro and hopes to launch 5,000 vehicles at transit stations by the end of the year in the country's capital city. | Economic Times
Ridehailing
Uber laid off over 400 employees from their product, design, and engineering team last week. "The layoffs came after Uber CEO Dara Khosrowshahi asked every member of his executive leadership team if they were to start from scratch, would their respective organizations look the way they do today." | Techcrunch
Uber launched a mobility research grant fund pilot to support research on ridehailing and mobility in underserved communities. | Uber
Cities & Policy
The Île-de-France transport authority of Paris plans to offer citizens €500 to buy an e-bike in 2020. The subsidy will be given to citizens "regardless of their economic situation."  This is great news and we hope to see more governments adopt this policy! | DW
Interview with AirGarage CEO and co-founder Jonathon Barkl who is building a managed marketplace for physical space, starting with parking lots. He dives into aligning incentives for urban real estate, future use cases for parking lots for micromobility, and other new forms of transport.  "So, what we're trying to do is take these spaces that have traditionally been single-use, single-tenant spaces and transform them. Once we transform them into multi-tenant, multi-use spaces, we can open them up for many drivers to come in and use."  | Double Sided
The Regional Plan Association issued recommendations on how to get congestion pricing right in NYC. In short, ensure transit and bike alternatives are in place ahead of time, plan for future hardware needs, price dynamically, and limit exemptions. | RPA
Cabin's take on the future of inter-city travel: large format vehicles that enable a range of new uses. | Cabin
Scoot founder Michael Keating writes an op-ed on micromobility titled 'Safety is where the rubber hits the road'. "Their number one concern (shared by a full 90 percent of our riders) isn't the heavy, fast cars on the road next to them, it is the roads themselves — specifically the lack of bike lanes and hazards like potholes." | SF Chronicle