Discover more from Movements
A monthly newsletter covering emerging trends in mobility services and transportation.
Over 4,000 subscribers
Movements | September 24th, 2018
Issue #16! brought to you by Michal Naka and Adam Feldman. If you'd like this newsletter delivered to your inbox every Monday, you can subscribe here.
Micromobility
The California scooter bill backed by Bird was signed by Governor Jerry Brown last week. The bill exempts riders over 18 from wearing helmets (similar to eBike laws), caps scooter speed at 15mph and allows them to be operated on roads with speed limits of up to 35 mph. | SF Gate
Inboard unveiled their 750w electric scooter that includes oversized tires, turn signals, and swappable batteries. It will be offered in both a consumer and fleet model. Get ready for more scooter hardware in the coming months! | Electrek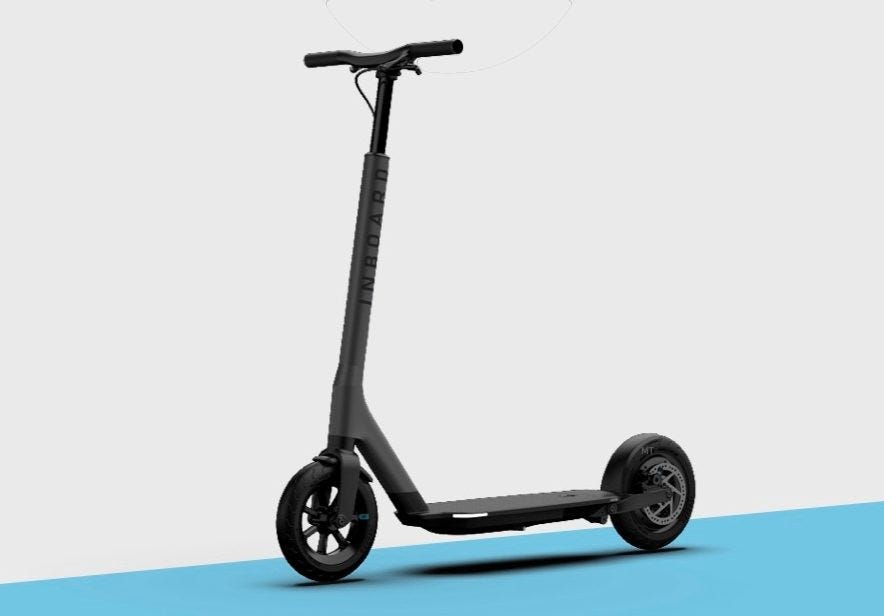 On Tuesday, San Francisco staff recommended to the SFMTA board to increase the current JUMP bikes cap from 250 to 500 dockless eBikes. Some interesting stats emerged: 
The average JUMP bike trip is 2.6 miles, while the average Uber trip is 3.3 miles in San Francisco. 

There have been 38,000 unique sign-ups for 250 ebikes in the last 7 months.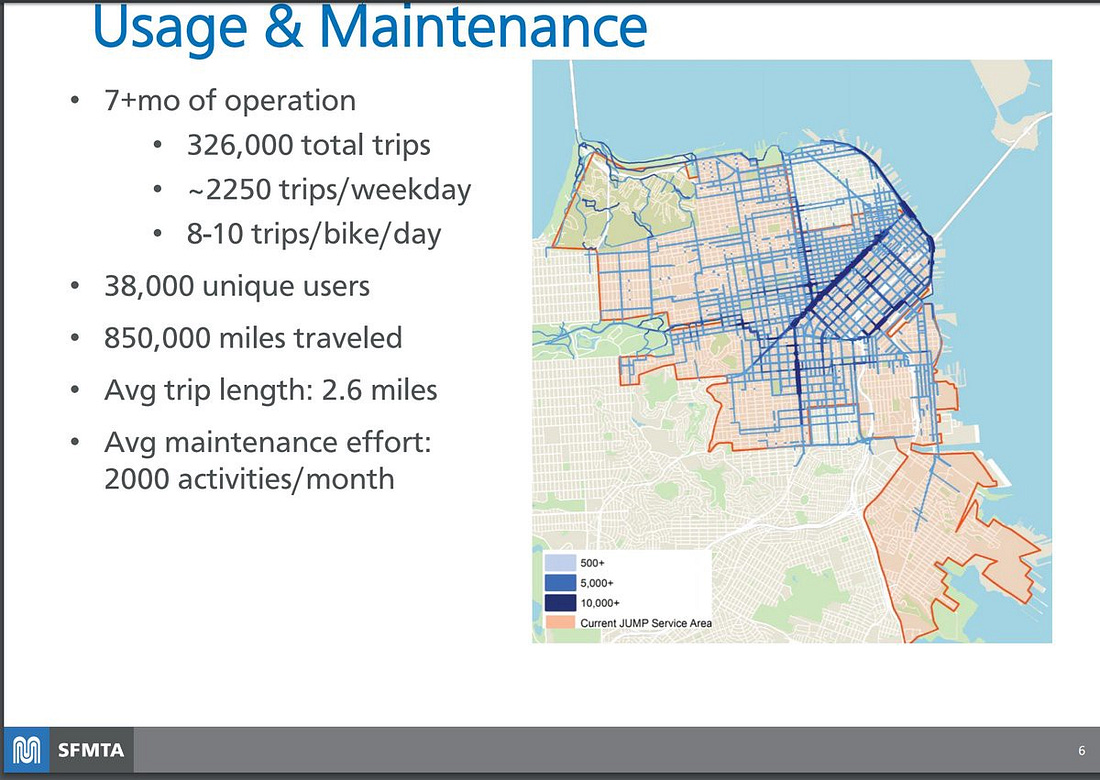 Minneapolis 'Nice Ride' docked bikeshare system is shifting to the dockless model. Nice Ride cited better user experience, greater equity, and lower costs for the transition. Motivate (acquired by Lyft) is supplying the bikes, software and operations expertise. Related: Motivate has set up dockless bike parking infrastructure there. | Fast Company
How widespread is scooter vandalism? Lime claims that "vandalism of any kind and theft within the national fleet is less than 1 percent". | Koin
Volkswagen cargo delivery eBike is coming in 2019. | Jürgen Stackmann
More than 70% Swiss voters approved a constitutional article to promote cycling and build more bike paths. | SWI
Bird and Lime both announced some staggering usage numbers. Since its launch 14 months ago, Lime has served 11.5m rides while Bird hit 10m rides in its first 12 months. Related: Horace Dediu shows micromobility adoption compared to ridehailing. | FT
BMW is now offering employees eBikes for commuting to avoid traffic jams. | Horace Dediu 
Bird looks to accelerate international expansion in Asia and Latin America plus investment in vehicle R&D on what the postings describe as "a large number of special projects in the pipeline ranging from small mechanical devices to complete vehicle systems". | FT
Mobike responds to claims of inflated user numbers: "The company said globally it has 232 million "registered users" and is registering up to 30 million rides per day."  | Tech Node
The vehicle supply chain has become one of the most challenging parts of running a scootershare business. "Some companies have resorted to sending high-price jets to retrieve scooters or key parts from China and Europe to get the vehicles in time to deploy in cities that have just granted permit." | The Information
TNCs
Uber's new org chart emphasizes Eats, Freight and New Modalities including bikes, scooters and transit. "The newest business group is called "new modalities," which for now means renting electric vehicles as an alternative to riding in Uber Cars." | The Information
Uber is in early talks to acquire London-based food delivery company Deliveroo. As Uber's ridehailing business faces regulatory hurdles in many European countries, the company looks to expand with UberEats and JUMP. Related: Uber is still in acquisition talks with Middle East ridehailing firm Careem. | Bloomberg
Cities
This is a serious bit of multi-modal awesomeness: LA Metro is going to start offering free transfers from their transit services to bike share. This is the first time we've seen a public transit agency really embracing bikeshare as an integrated first / last mile solution. | Laura Nelson
Much has been said about urban mobility data and how they should be used. Well, here's the most comprehensive collection of publicly available datasets and relevant tools that we've seen to date. | Steve Pepple
Jay Primus suggests how we might implement new parking pricing and policies to reduce congestion in New York City. As much as it's easy to get caught up in the promise of road pricing, we already have a far more easy to use tool at our disposal. | NY Times
Product Launches and Updates
Remix and Populus.ai both launched a new set of tools to help city governments to understand and manage the usage of new, shared mobility services. | Wired
On a similar note, Passport announced that they're working on a "mobility platform" to help cities to manage and integrate these new services. As one of the biggest digital parking payment vendors that's sold into 50+ cities, they're already in a great position to "create a bridge between city infrastructure, like curb space, and private sector mobility companies that interact with people using that space." | Passport
Cash-strained bikeshare giant Ofo rolls out 5-second video ads. "The video ads will be displayed after users scan a QR code and before they can get a code to unlock the bike". | Tech Node
Trafi is powering the new transit features that Lyft launched last week. | Trafi
Grab introduces a photo-sharing feature to tackle ridehailing pickup cancellations. | Tech Patrol
EVs
Chargepoint lays out an ambitious plan to deploy 2.5m EV charging stations by 2025. | Inside EVs