Discover more from Movements
A monthly newsletter covering emerging trends in mobility services and transportation.
Over 4,000 subscribers
Movements | November 27th, 2019
Issue #74  -  Brought to you by Michal Naka and Adam Feldman. Join thousands of others who receive this analysis and curation of emerging mobility news in their inbox every week — subscribe now.
---
PS: Michal will be in Paris next week. If you want to connect or grab coffee, drop him a line. 
Micromobility
Lime and Bird saw sales grow over the summer of 2019, even as they shift focus to improving unit economics. | Second Measure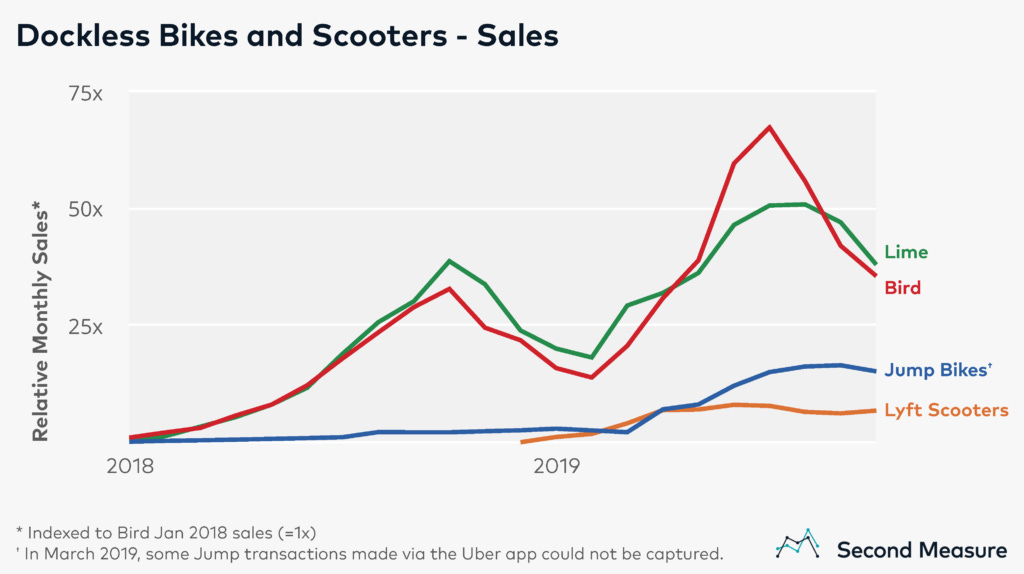 Paris sees a whopping 54% increase in bicycle trips over a year period from Sept. 2018 to 2019. (Thanks Adrien) | LeParisien (French)
European scooter operator Circ cut headcount at HQ and regional locations, citing a shift to focus on "efficiency and ops excellence". Circ's founder said: "When we started this there was a focus on time to market but now it is not about time to market but efficiency." | Techcrunch
A comprehensive deep dive into scooter deployments across Europe. | Civity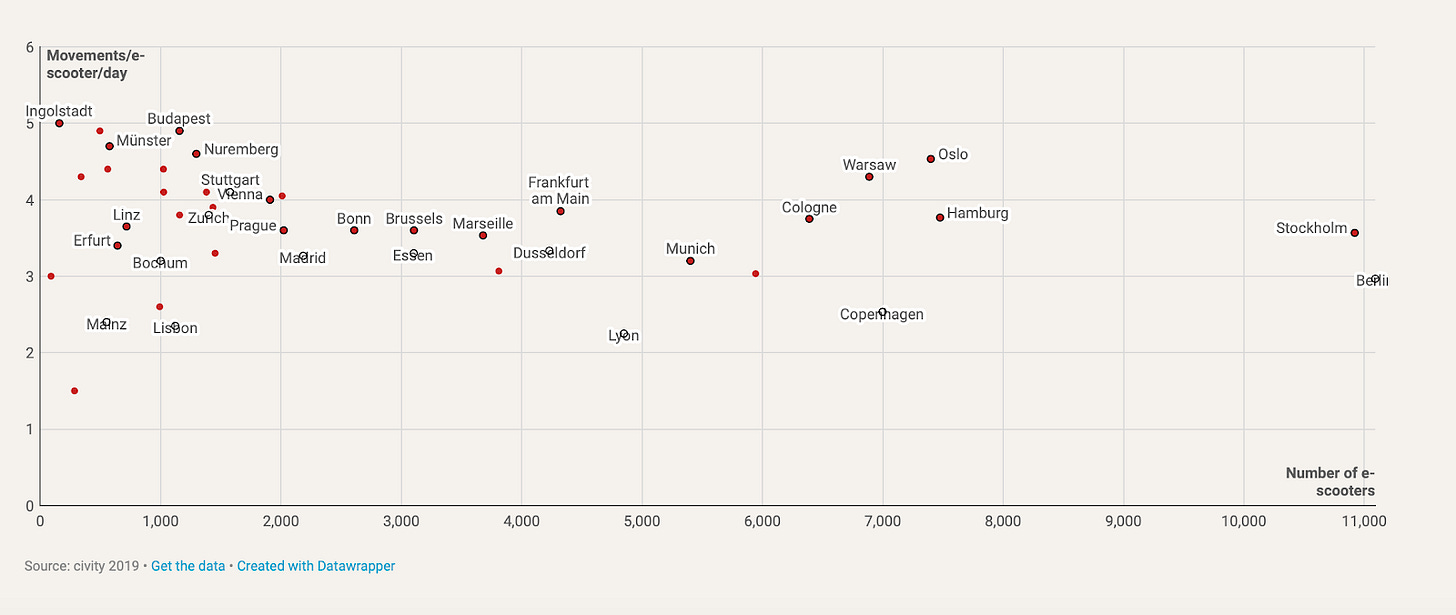 Turn signals for micromobility. | Reddit
What the Fight Over Scooters Has in Common With the 19th-Century Battle Over Bicycles. | Smithsonian
Chinese tech giant Meituan says that bikesharing is a key growth sector for them. "Meituan has already significantly improved the bike design, the supply chain management for bike and also the pricing and operation metrics." Meituain acquired Mobike last year. | KR Asia
Bird x Adidas. | Boostronaut
Ogden, Utah Police are producing scooter safety videos. | Ogden Police Department
Investments & Deals 
Lime is fundraising again and is "seeking a couple hundred million dollars by December or January, Beyond that, the company plans to rely more heavily on debt to fund its scooters." | WSJ
Bosch's electric moped sharing company Coup is shutting down. | Twitter
Ridehailing & Carsharing
Uber is fielding a higher number of US and Canadian law enforcement requests for rider data. "Uber said it received 3,825 demands for 21,913 user accounts from the U.S. government." | Techcrunch
The Annual Global Mobility Study webinar looks at users attitudes towards emerging modes across 9 countries. Below is a sneak peek of China vs the US.  | LEK Consulting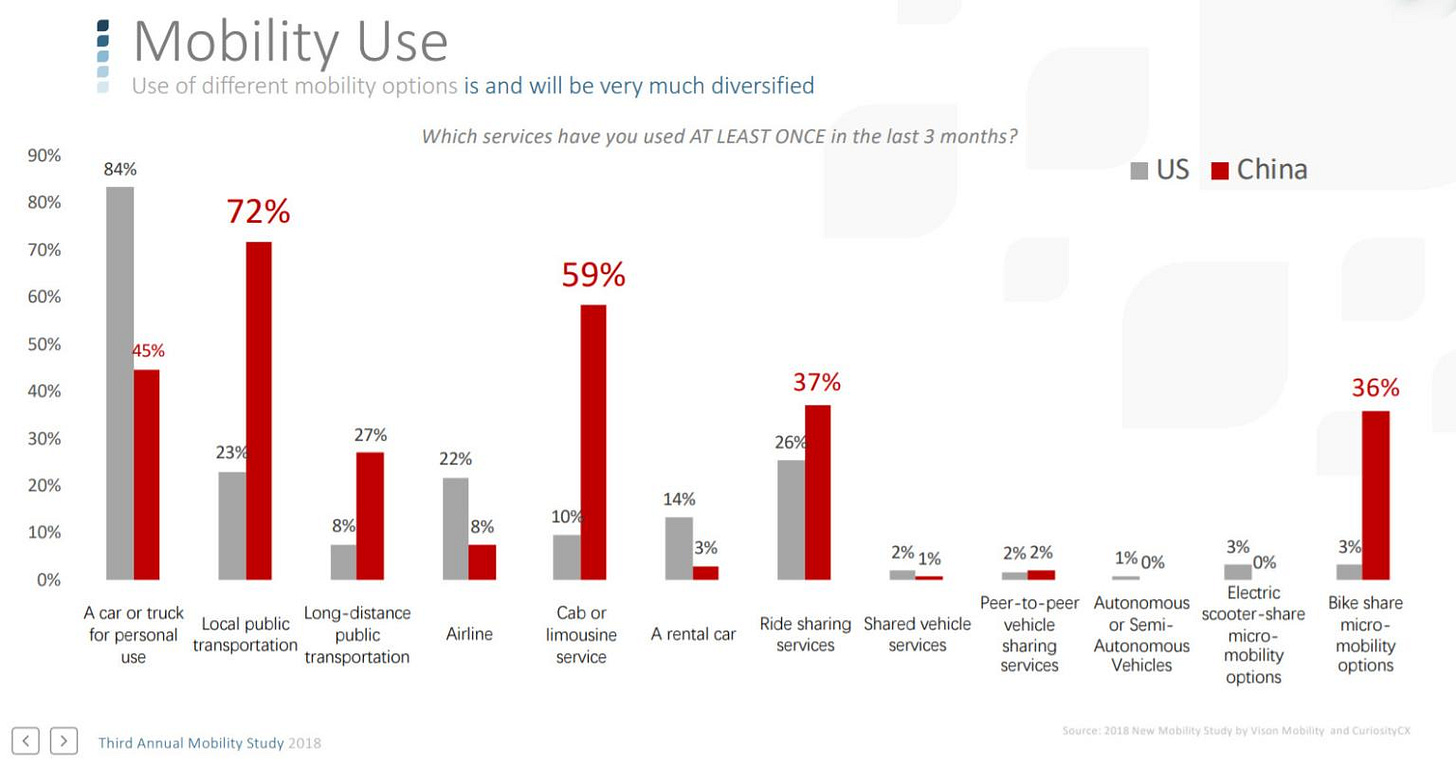 Uber is discussing selling off its Indian food delivery business. | The Information
Didi claims that nearly one million EVs are registered on its platform, covering ~15% of total rides on the platform. Notably, these vehicles have significantly lower operating costs compared to gas powered vehicles. | technode
Product Launches & Updates
WHILL is bringing autonomous wheelchairs to North American airports. | Techcrunch
Daimler and BMW's joint venture scooter startup Hive expands into eBikes in Lisbon. | Hive
Strava introduces an all new 'Strava Metro' data tool for city planners. | Strava Metro
DHL is starting to roll out electric delivery vehicles in 2020. | Axios
Cities & Policy
Seattle's investments in mass transit have made it the #1 city in the US for a drop in drive along commuting. | Seattle Times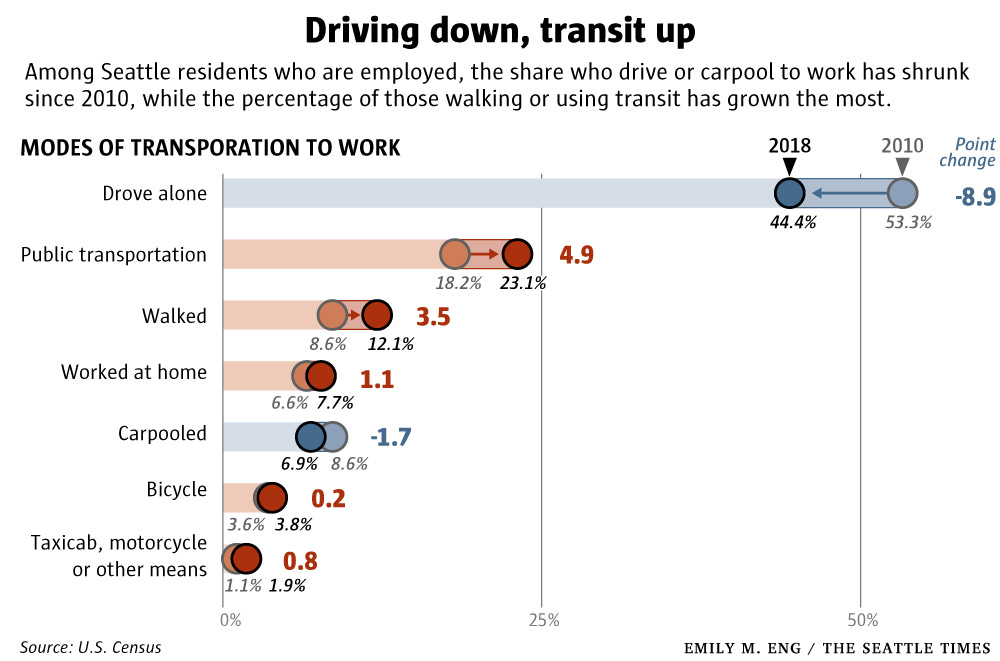 SFMTA has a new director, Jeffrey Tumlin. He has big ambitions for reshaping how people get around the San Francisco. | SF Chronicle
Black friday Deals
Lyft is discounting Bike memberships for black friday. | Elite Daily
Boosted is offering 25% off all vehicles including the new Rev scooter. | Boosted
Van Moof is offering $1000 dollars off its eBikes for the first 150 orders. | Van Moof